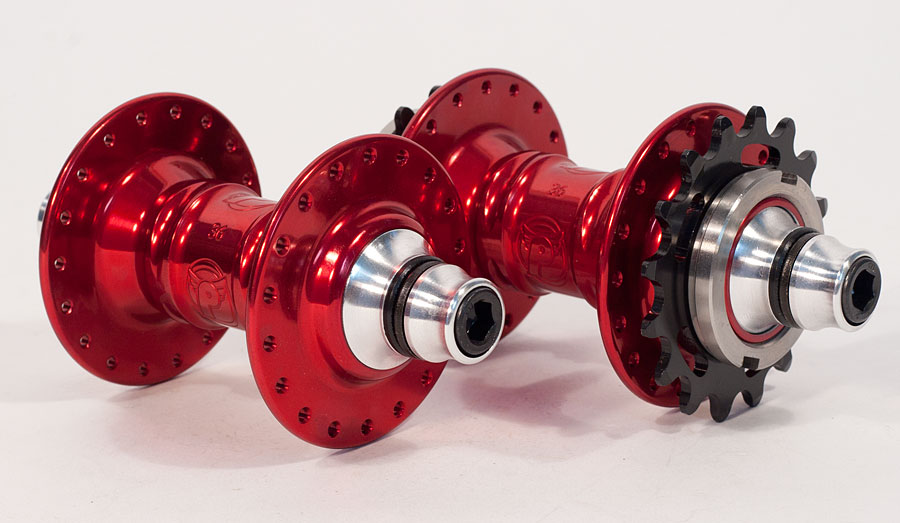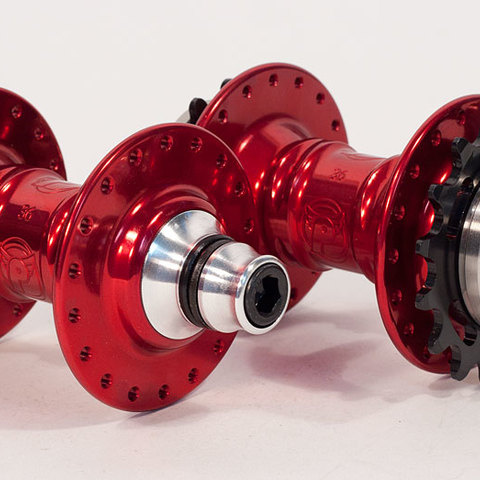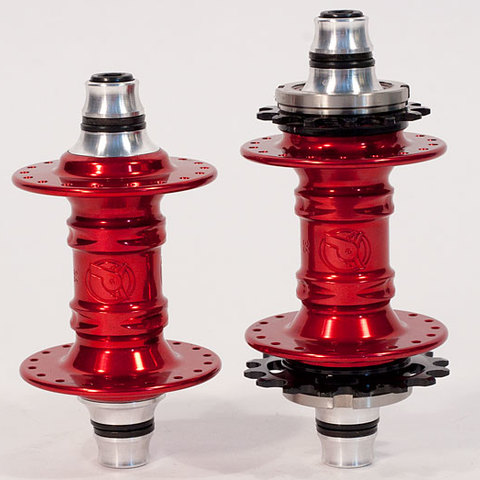 Fixed/Fixed Hubsets
RRP £293.33
Profile Racing now has Fixed/Fixed Hubsets available.

Cogs Sold Seperately.

Featuring:6 Colours: Purple, Red, Green, Black, Polished, White

3 Drillings: 32, 36, and 28 hole

2 dropout spacings: 120mm or 130mm

Chrome Moly or Titanium Axle Bolts

2 burly Lockrings are included. English/ISO threaded


Cogs Not Included

2 Front Axle style: Original 5/16" bolts for 9mm dropouts (while supplies last), or True 3/8"(10mm)axles


The True 3/8" (10mm) axles will fit in virtually all frame dropouts/track ends. They will fit in any BMX style fork, such as FBM, Volume, or Milwaukee, as well. You might have to do some filing or grinding on other forks to get the True 3/8 axles to fit- measure your fork prior to ordering. Filing a dropout will void most if not all warranties, and is potentially dangerous. Be very careful, and if you don't know what you're doing, DON'T DO IT YOURSELF. Take it to a trained bike mechanic, he can tell you if it's safe to modify your fork. If there's any doubt in your mind, DON'T DO IT. If your fork should break, while you're riding, there's a good chance you'll get broken too, somehow.
Technical information
Brand: Profile Racing
Colour: Black, Blue, Gold, Green, Polished, Purple, Red, White
Front Hole Count: 28h, 32h, 36h, 48h
Front Hub Axle: 10mm True
Rear Hole Count: 28h, 32h, 36h, 48h
Rear Hub Axle: 10mm True, 14mm True
Rear Hub Spacing: 120mm, 130mm, 135mm
Tell your friends