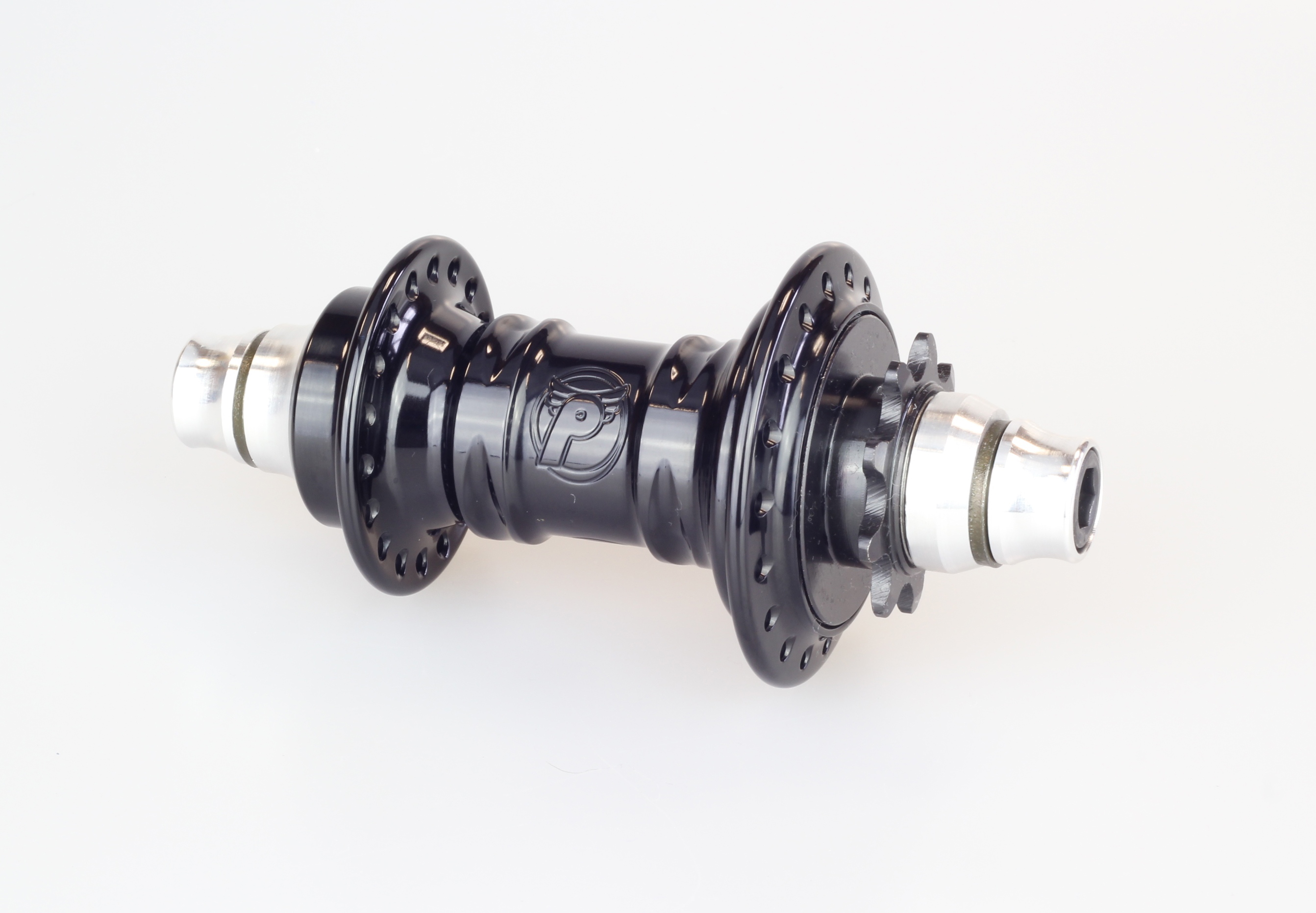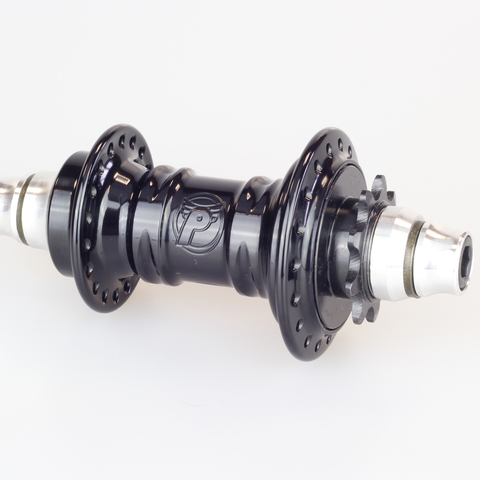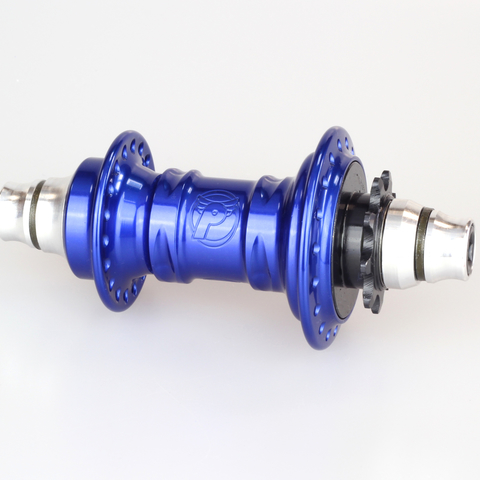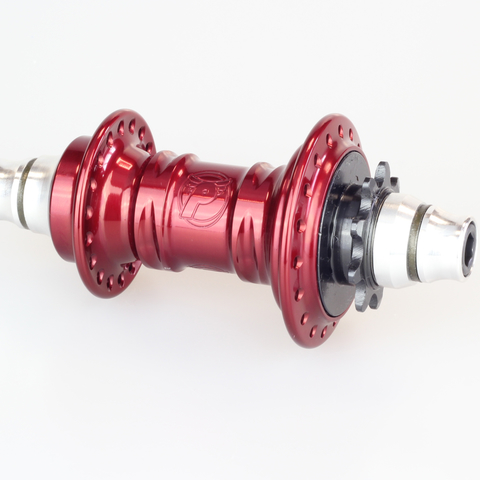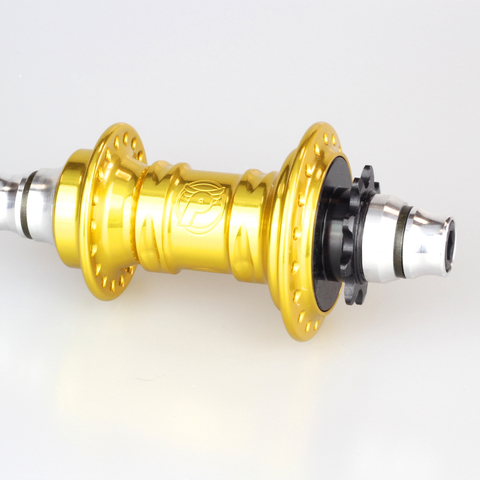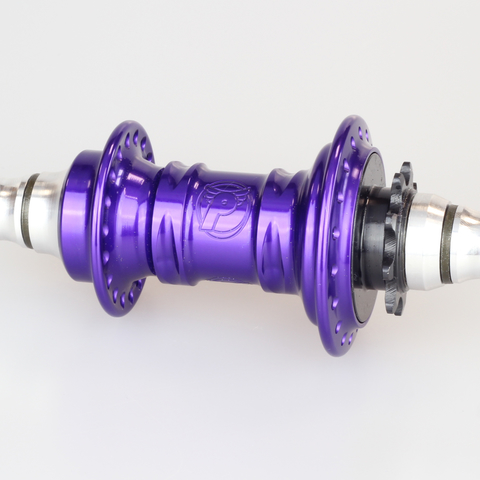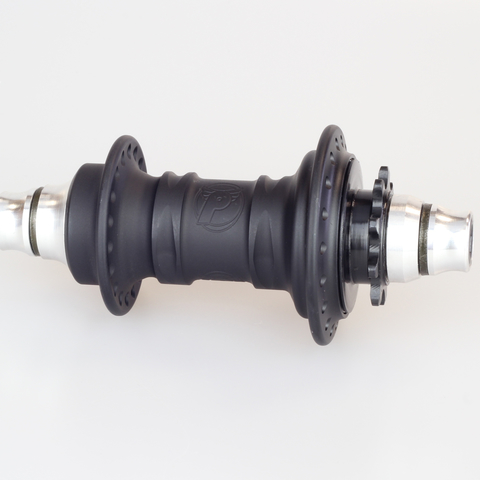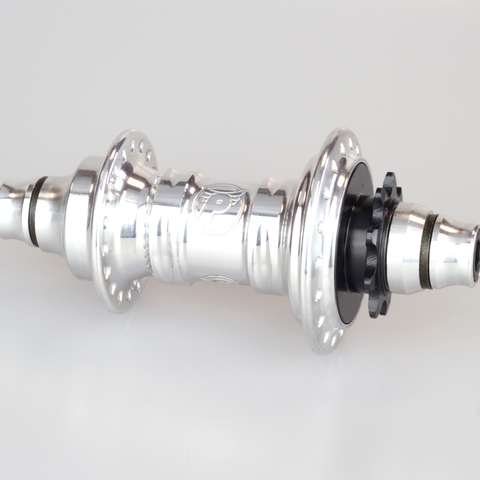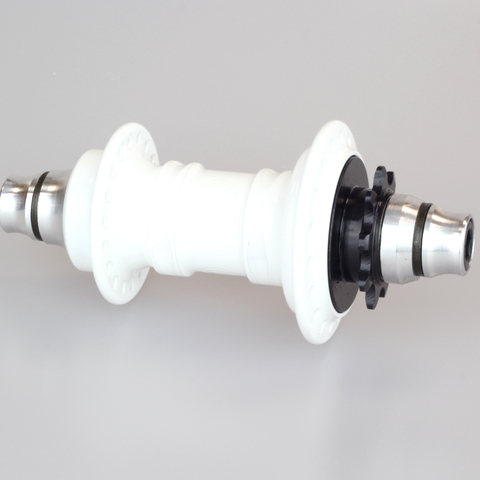 Mini Race Cassette 3/8" 10mm Hub
RRP £223.95
Profile Racing's 10mm Mini Cassette is the hub that every other BMX hub wants to be. Made in USA.

The SS Mini Cassette Hub features:

High/low flange cassette hub

Choice of 9T through 18T rear cog (9-10-11T cog/driver)9T is 1/8" Chain Only. 10T and up is compatible with 1/8" or 3/32" chain.

10mm Female axle (14mm male listed separately).

4 pawl engagement mechanism with CNC machined drivers in CrMo or optional Ti

Available in RHD or LHD


It is important to also replace your chain whenever you install a new driver. A worn, stretched chain will cause your driver to wear out much faster.
Technical information
Bolt Options: 10mm Allen Bolts with 14mm Adaptor, 10mm Allen Bolts with Volcano Washers, 10mm Button Bolts, 10mm Button Bolts Titanium, 10mm Hex Bolts, 10mm Titanium Allen Bolts with Volcano Washers, 10mm-14mm Button Bolt/14mm Button Peg Bolt, 10mm-14mm Button Bolts, 10mm-14mm Button Bolts Titanium, 10mm-14mm Button Peg Bolts, 10mm-14mm Hex Bolt/14mm Hex Peg Bolt, 10mm-14mm Hex Bolts, 10mm-14mm Hex Peg Bolts
Brand: Profile Racing
Colour: Black, Blue, Gold, Green, Matt Black, Polished, Purple, Red, White
Drive Side: LHD, RHD
Driver Material: Aluminium (12t-18t), Chromo, Titanium
Driver Size: 10t, 11t, 12t, 13t, 14t, 15t, 16t, 17t, 18t, 9t
Tell your friends