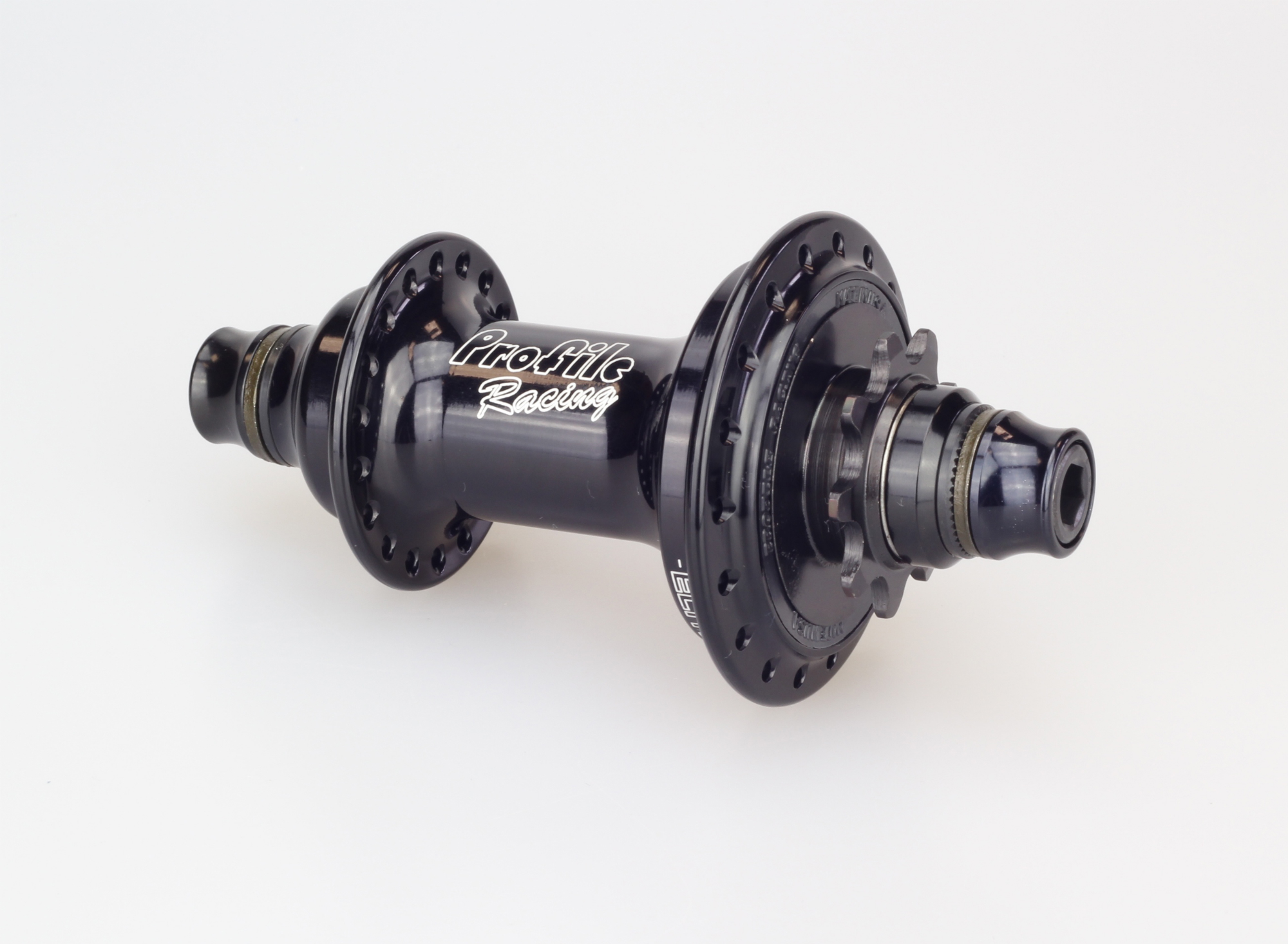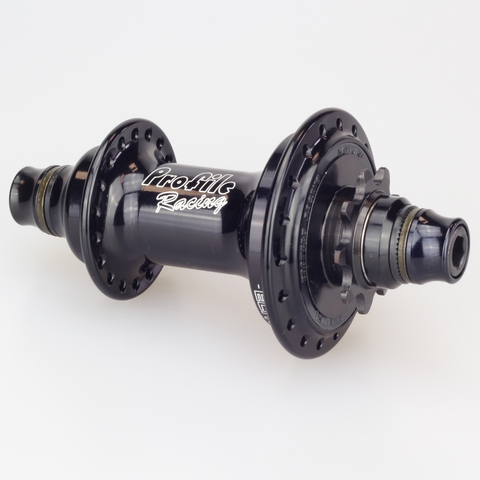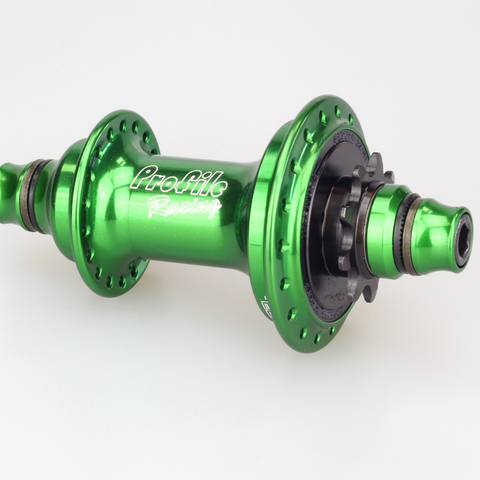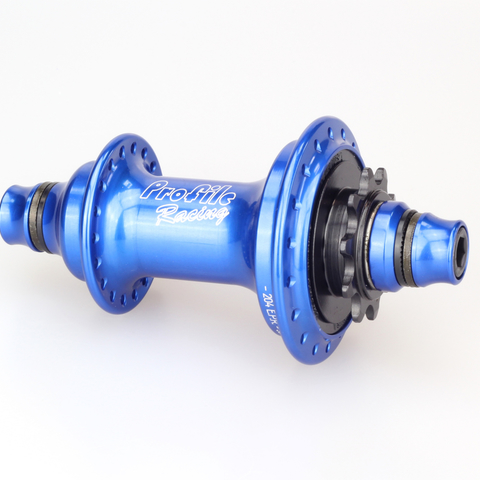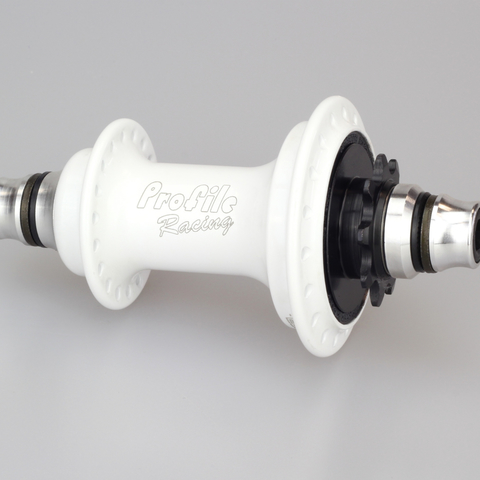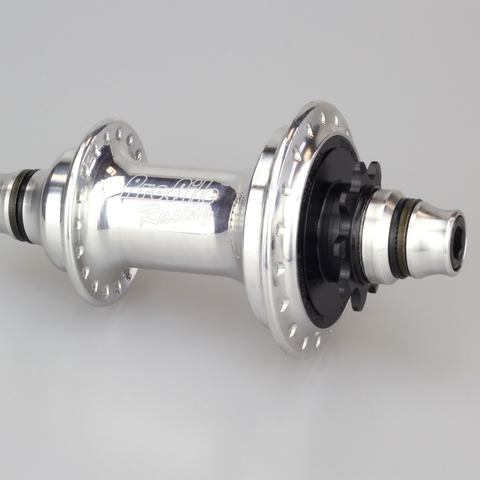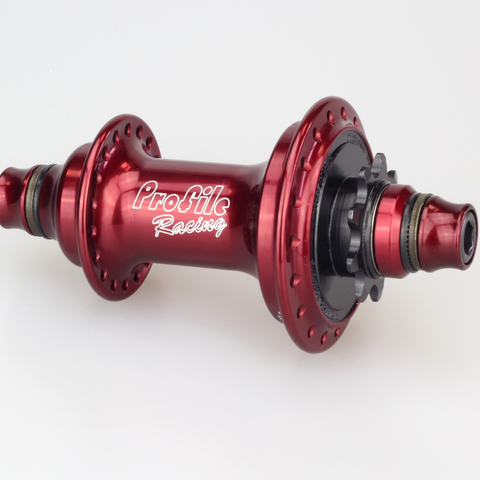 Elite 10mm Rear Cassette Hub
RRP £379.99
All Elite Hubs feature the Ultradriver, the first all-new driver design from Profile Racing in years, with six pawls and springs and 204 points of engagement. 204 points of engagement means instant engagement, no-hesitation acceleration, and a really cool buzz when you do stop pedalling.
High Quality Sealed Hub Bearings. Less Resistance= More Speed
68 Step Ratchet Ring and 6 Pawls for 204 points of instant engagement and no dead spots
New Driver Labyrinth Seal
Optional Aluminium and Elite CrMo Cogs for weight savings
Aluminium or optional Titanium UltraDriver with oversized bearings for additional smoothness
Heat Treated Knurled CrMo insets on Cone Spacers to hold hub in place better
Matching Anodised Cone Spacers and Volcano Bolt Head Covers
Standard 3/8 axle bolts come with anodised Volcano Bolt Head Covers. Optional 17mm Hex Head bolts with 8mm keyway available
Laser Etched Logos


LHD Elite Hubs are only available in Black or Polished and only with 9t drivers.
Technical information
Bolt Options: 10mm Allen Bolts with 14mm Adaptor, 10mm Allen Bolts with Volcano Washers, 10mm Button Bolts, 10mm Button Bolts Titanium, 10mm Hex Bolts, 10mm Titanium Allen Bolts with Volcano Washers, 10mm-14mm Button Bolt/14mm Button Peg Bolt, 10mm-14mm Button Bolts, 10mm-14mm Button Bolts Titanium, 10mm-14mm Button Peg Bolts, 10mm-14mm Hex Bolt/14mm Hex Peg Bolt, 10mm-14mm Hex Bolts, 10mm-14mm Hex Peg Bolts
Brand: Profile Racing
Colour: Black, Blue, Gold, Green, Matt Black, Polished, Red, White
Drive Side: LHD (Black/Polished Only), RHD
Driver Material: Aluminium (12t-18t), Chromo (9t-10t), Titanium (9t-10t)
Driver Size: 10t, 12t, 13t, 14t, 15t, 16t, 17t, 18t, 9t
Tell your friends