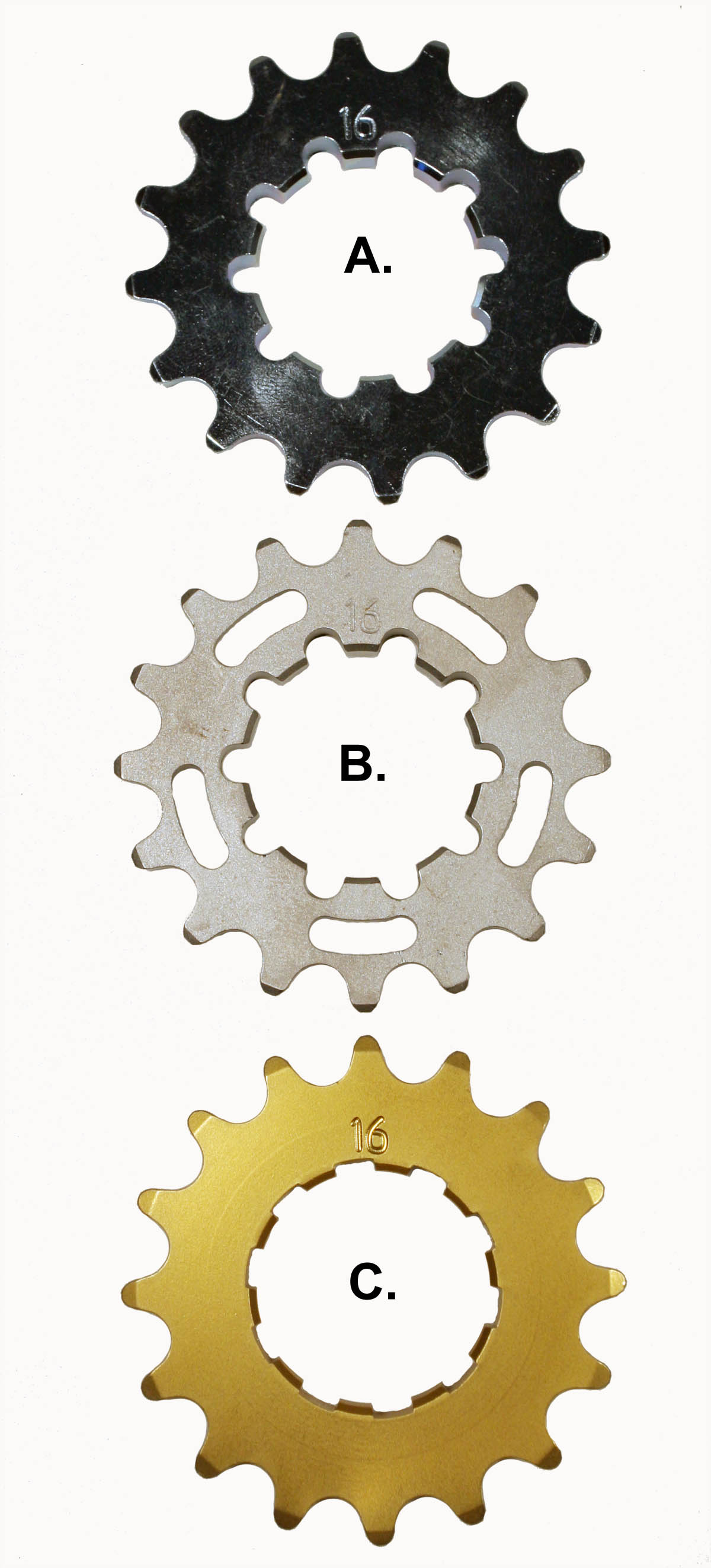 Cassette Cogs
RRP £31.99
Exclusively made to fit the Profile Racing Cassette Hub -Standard and Elite Cogs CNC machined from heat-treated 4340 aircraft alloy steel for strength and durability. Made in USA.
Aluminium Cogs machined from 7075 Aluminium.
Standard Cogs Available in 12T to 18T. 13T and 16T also available in SS size.
Elite cogs available in 13T to 18T.
Aluminium Cogs available in 13T to 18T.
Standard 16t= 54g
Elite 16t= 44g
Aluminium 16t= 22g
Aluminium Cogs are intended for race day use only. They will wear out much faster than CrMo cogs.
Technical information
Brand: Profile Racing
Material: (C) Aluminium (13-16t only), Chromo, Elite (13-18t only)
Size: 12t, 13t, 14t, 15t, 16t, 17t, 18t
Tell your friends