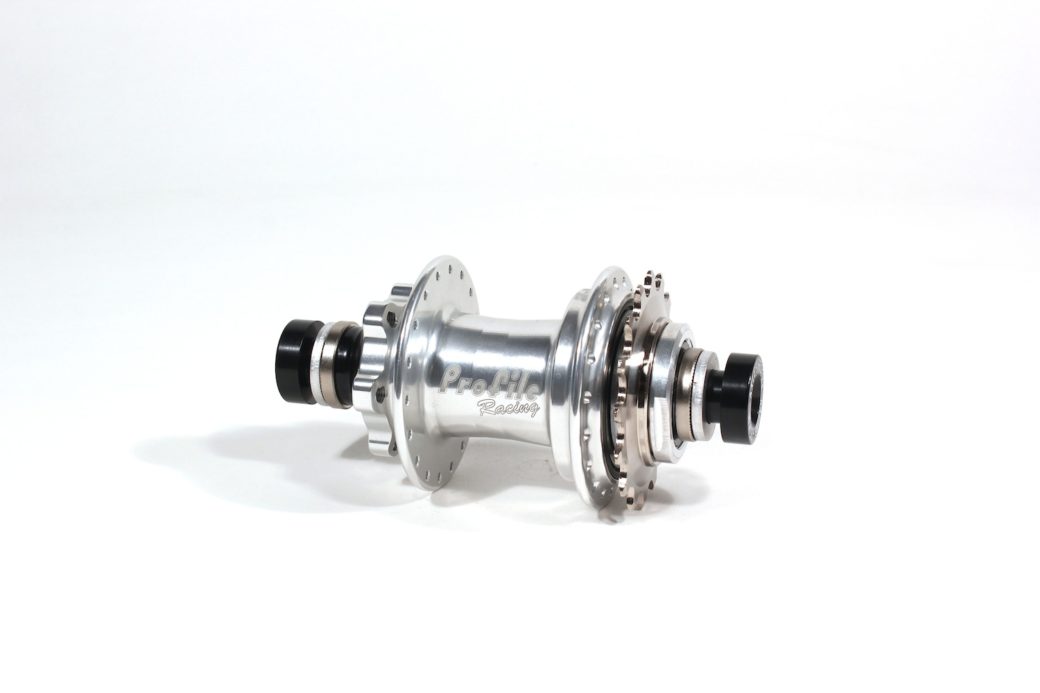 AC-2 REAR DISC HUB 36H (PRE-ORDER)
RRP £499.95
"AC-2" = Dual Angular Contact.

This describes the use of both angular contact bearings and angled bearing cups/hub bores used in the hub design.

The AC-2 hub features revolutionary bearing installation and function never seen before in a bicycle hub.

It has been designed from the ground up for ease of maintenance and optimal bearing performance.

The AC-2 Cassette Hub also offers changeable pawl/spring configurations for varying points of driver engagement to suit a rider's personal preference..

The hub driver comes standard with 6 pawls and springs. This option offers 96 P.O.E. -Maximum engagement. The other choice is to use just 3 pawls and springs. P.O.E. is reduced to 48 and minimal drag is achieved.
This is a rider preference choice and both have a unique sound!

-This is the Disc Version (Non Disc Available on separate listing)

-Standard BMX 110mm width.

-RHD only

-Made in the USA!
Technical information
Bolt Options: 10mm, 15mm, 20mm
Brand: Profile Racing
Colour: Black, Blue, Gold, Green, Matt Black, Polished, Purple, Red
Driver Cog Size: 12t, 13t, 14t, 15t, 16t, 17t, 18t
Tell your friends