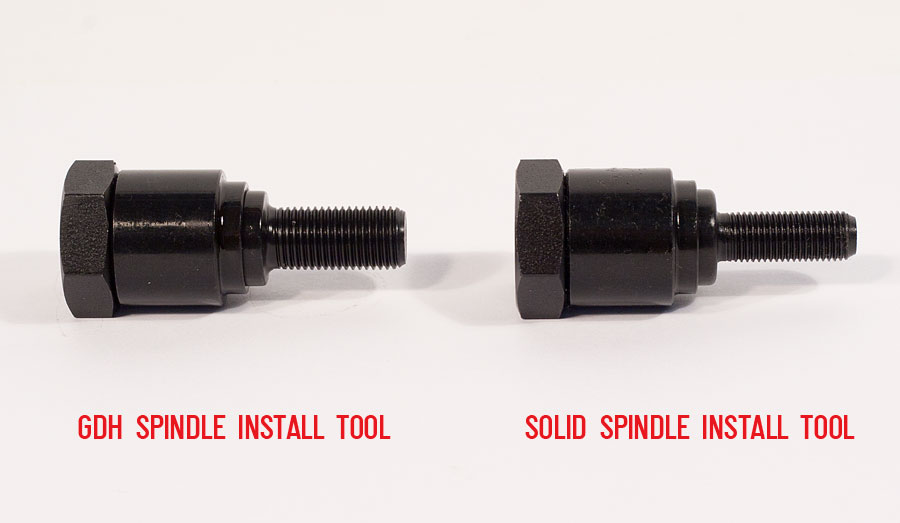 Crank Install Removal Tool
RRP £19.15
Use to install and remove Spline drive sprockets, Spline Drive Spiders, and crank arms from the 48 spline spindle of the Profile and Madera 3-Piece Crankset.
Available Tools: Gun Drilled Hollow, Solid Spindle,
Gun Drilled Hollow (GDH) axle: Fits Cranks with the GDH BB spindle. M10 x 1.25


Solid Spindle: Fits solid CrMo and Ti axles. 3/8 x 24 SAE threads.
Technical information
Brand: Profile Racing
Size: Gun Drill Hollow (GDH), Solid Spindle
Tell your friends