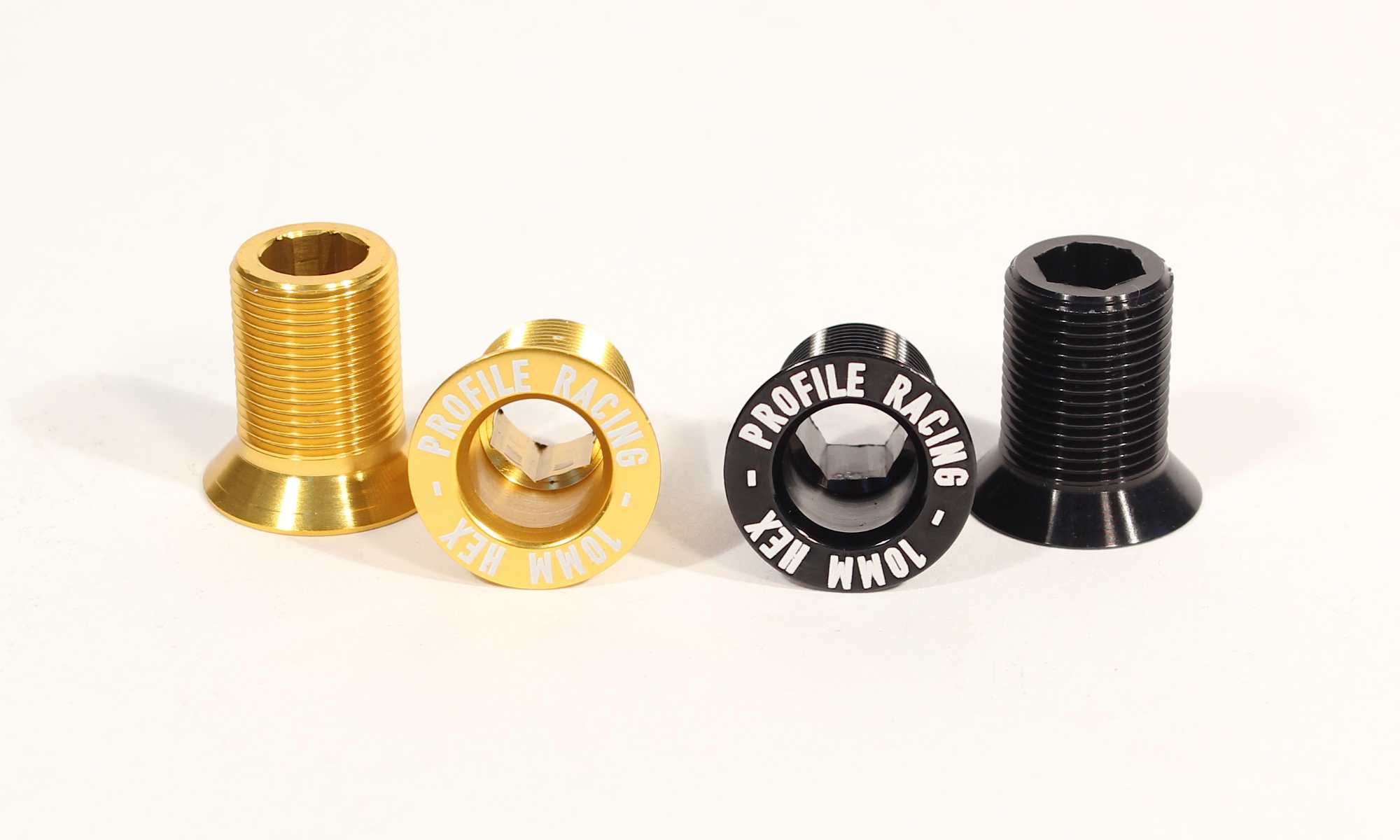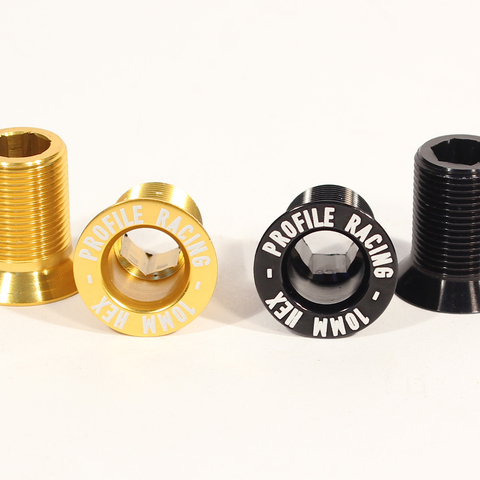 Column Crank Bolts
RRP £28.12
For use with Profile 22mm Column Crank Spindles.

Available in black or gold (aluminium) and raw steel.

Bolts sold as a set and come with conical flush washers.

Column bolts should not be used to pull on your crank arms. For crank arm installation, please use the proper GDH crank tool.
Technical information
Brand: Profile Racing
Colour: Black, Gold, Raw
Tell your friends