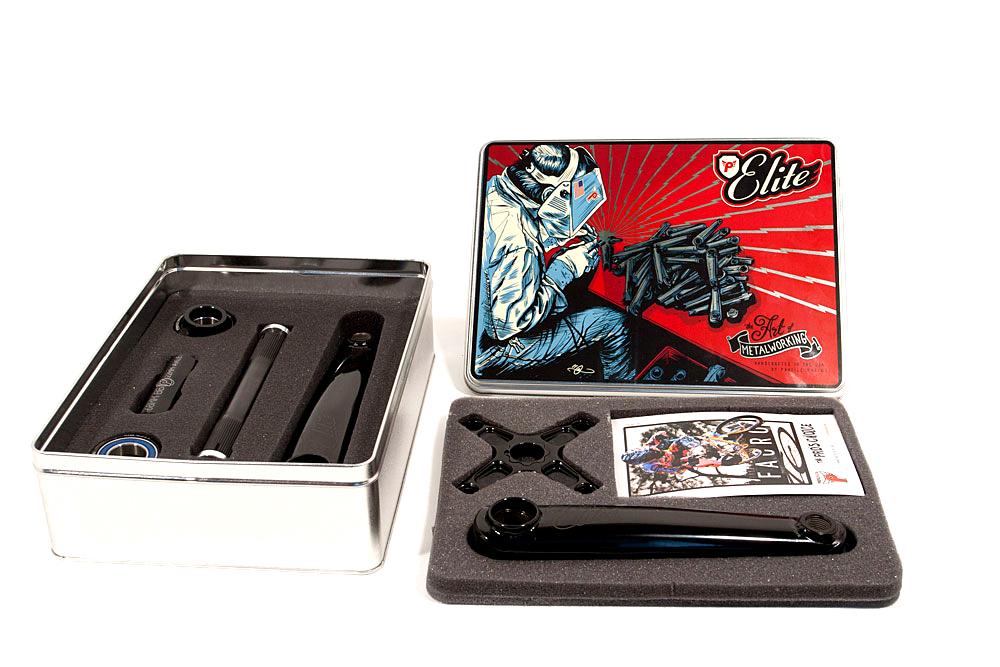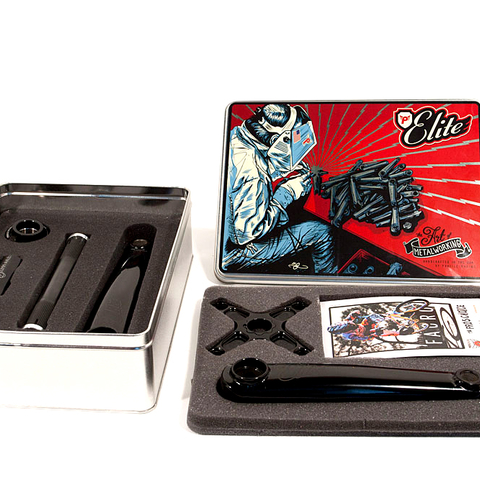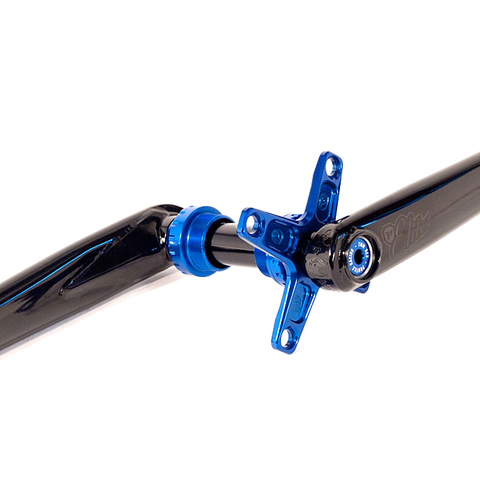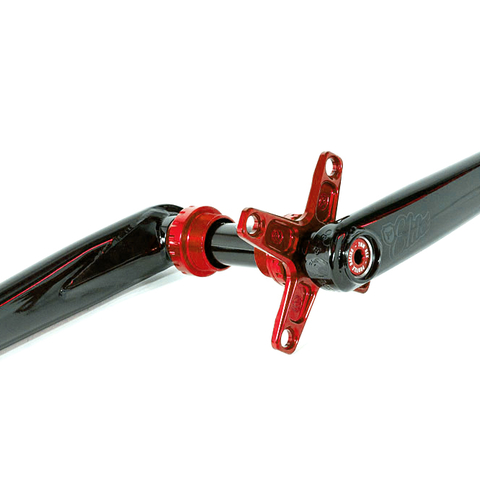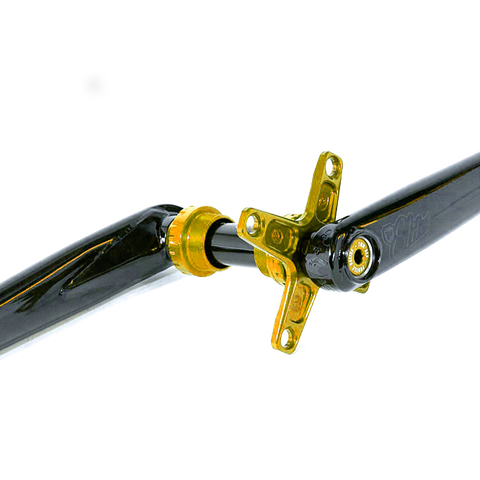 Elite Crankset
RRP £459.00
The Cranks are the stiffest crankset we've ever made, with oversized, gusseted CrMo arms and a 22mm hollow spindle.
The Elite cranks will come with your choice of black or white arms and a 4-bolt spline spider, outboard bottom bracket, and 6mm GDH bolts in your choice of colors (blue, red, gold, black, or polished).
The Elite Cranks will be packaged in a keepsake metal box with original lithograph artwork by Adi Gilbert of Profile's owner Jim Alley welding Elite crankarms.The Elite crank will introduce an internal wedge bolt locking system that makes crank installation easier than ever before.
Just like all of our cranks, they are made in St. Petersburg, Florida, USA.
Installation video can be viewed here:
http://www.vimeo.com/70859409
Technical information
Brand: Profile Racing
Colour: Black/Black, Black/Blue, Black/Gold, Black/Polished, Black/Red
Crank Length: 170mm, 172mm, 175mm, 177mm, 180mm, 182mm
Tell your friends