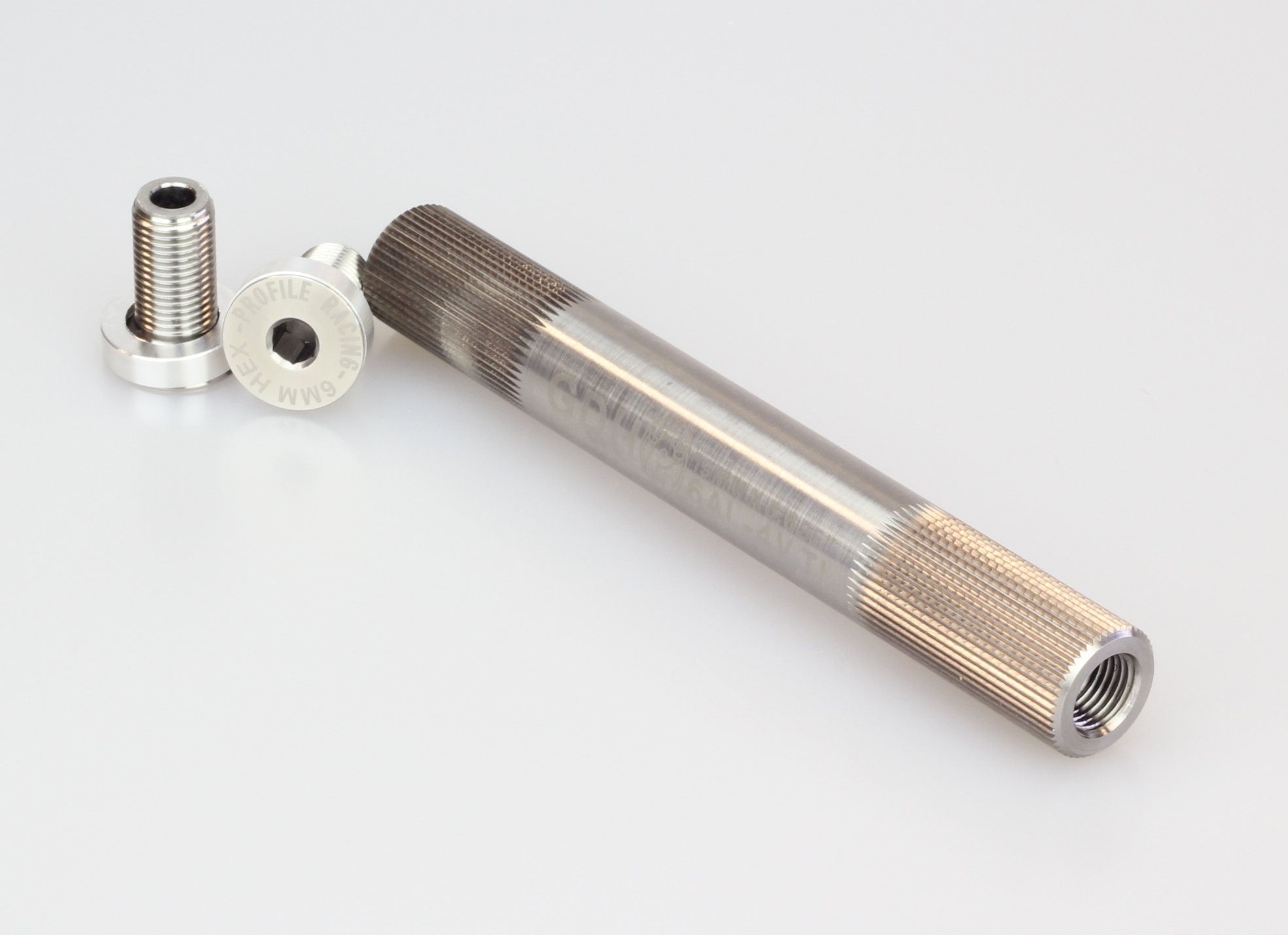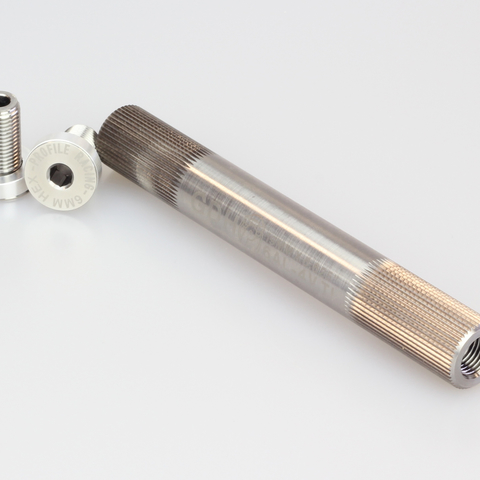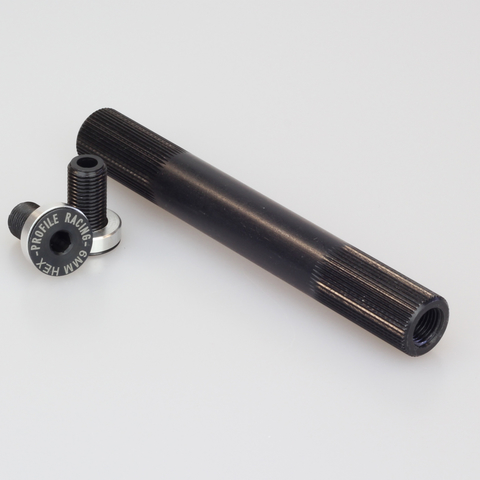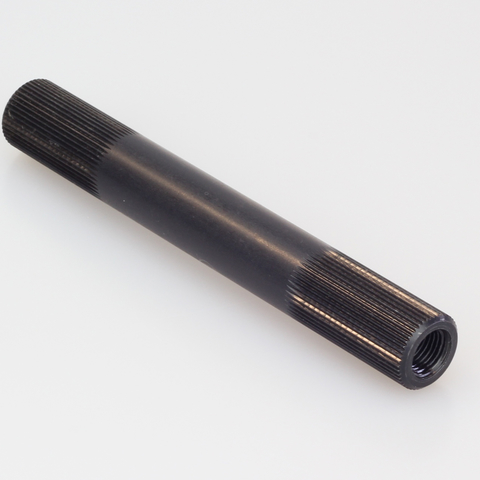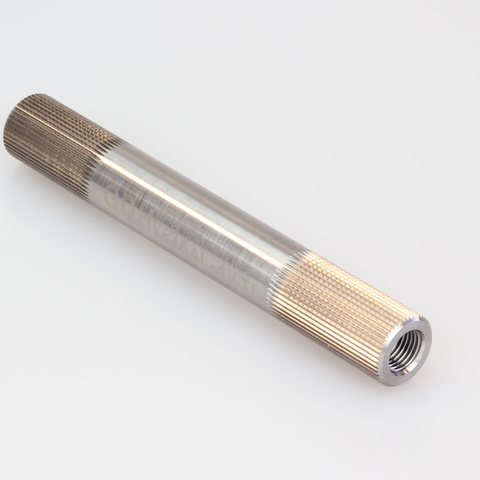 19mm GDH Crank Axle
RRP £84.99
Product Details

The Profile Gun Drilled Hollow 19mm Bottom Bracket Spindle are a great way to take a large chunk of weight off of your bike without sacrificing a great deal of durability. The 5 5/8 GDH spindle for BMX bikes weighs 7.2 oz (204g), the 6" for Mountain Bikes is 7.8 oz (220g), and the 5 1/4" for Track Bikes is 6.7 oz (190g).

NEEDS THE NEW CRANKARM REMOVAL TOOL - The old tool will not work.

The CrMo GDH spindle has the same Limited Lifetime Warranty as our Race Cranks. All you need to do is save your receipt, and if you should ever have a problem with your spindle, give us a call and we'll replace it.

The GDH spindle comes with hollow CrMo flush mount bolts and a 7mm Allen Key.
Technical information
Axle Length: 5 1/4" Chromo, 5 1/4" Titanium, 5 5/8" Chromo, 5 5/8" Titanium, 6 7/8", 6" Chromo, 6" Titanium
Bolt Upgrade: Chromo Flush Bolts, No Bolts, Titanium Flushbolts
Brand: Profile Racing
Tell your friends